Who needs YouTube cat fight videos when you can turn on C-Span and watch Sen. Rand Paul and Dr. Anthony Fauci duke it out before Congress?
The two medical antagonists faced off once again on Tuesday morning during testimony before the Senate Health Committee. It got to the point where the two even called each other liars. Fortunately no one re-enacted the caning of Sen.Charles Sumner by Rep. Preston Brooks in 1856. I have a feeling that Fauci would've appreciate the opportunity, however.
The two tussled over the gain-of-function research on bats which had been occurring at the Wuhan Institute of Virology, probable ground zero for the Covid virus. It also appears that the National Institutes of Health had been funding such research. Fauci, who had been head of the NIH at that time, vehemently denied the connection during testimony back in May. However, Rand Paul — Senate pit bull that he is — countered Fauci's denial on Tuesday:
Paul drew first blood by warning Fauci that it is a crime to lie to Congress. He continued by pointing out that Fauci. . .
". . .stated that the NIH has never and does not now fund gain-of-function research in the Wuhan Institute of Virology. And yet, gain-of-function research was done entirely in the Wuhan institute by Doctor Shi [Zhengli] and was funded by the NIH."
He then asked Fauci if he wanted to retract that statement.
Well. That didn't sit well with the diminutive dictatorial doctor. He fired back:
"Senator Paul, I have never lied before the Congress, and I do not retract that statement. This paper was judged by qualified staff up and down the chain as not being gain-of-function."
Whereupon Rand Paul responded with a rhetorical question:
"When you take an animal virus, and you increase its transmissibility to humans—you're saying that's not gain-of-function research?"
Fauci said, yeah, that's true. But you don't know what you're talking about.
"That is correct, and Senator Paul, you do not know what you are talking about, quite frankly."
It was on.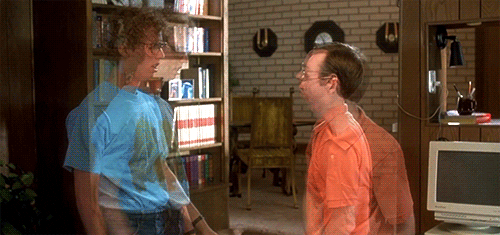 Rand Paul then read a definition of gain-of-function research — from the NIH, in fact. He also pointed out that current evidence indicates that Covid-19 did indeed arise from that Wuhan lab, and that there could be hell to pay for those who funded that lab. Including, one assumes, Fauci himself.
Fauci told Paul he "resented" the "lie" that he had helped fund the lab. Besides, what they were doing was "molecularly impossible" to produce Covid, at least according to the annual reports from the lab.
Frankly, I question what's in those "annual reports." Or, more likely, what's not in the reports. But back to the scrum.
Paul didn't fall for Fauci's head fake. Instead, he went back to the nub of his assertion:
"No one's saying those viruses caused the pandemic. We're alleging that gain-of-function research was going on in that lab and the NIH funded it."
Fauci became quite incensed, even jabbing his finger at Paul.
"You are implying that what we did was responsible for the deaths of individuals. I totally resent that and if anybody is lying here, senator, it is you. I have never lied, certainly not before Congress. Case closed."
Here's the entire donnybrook, for your perusal:
And I say to Rand Paul: Well-done, sir! 
That's because Antony Fauci, supported by his minions in media and on social sites, has dominated the pandemic response and brought about the biggest blunders in American public health. Fauci's lockdowns killed businesses and jobs, for example. Schools closed, and even now teachers' unions don't want their troops to return. Deaths from drug overdoses soared. And Americans became a fearful people, frightened of strangers standing too close to them. Or, gasp! not wearing a mask.
Moreover, the media made sure that researchers who dared criticize St. Fauci of Lockdown received drubbings in the press. For example, the epidemiologists who composed the Great Barrington Declaration — a document which expressed serious concerns about what lockdowns were doing to the physical and mental health of Americans — were labeled as heretics. How dare they counter Dr. Anthony Fauci's pronouncements! Do not argue with the consensus!
But Sen. Rand Paul is not cowed by Fauci's bullshit, nor by the media. As an ophthalmologist, Paul is more than capable of reading and understanding scientific research. What's even more important is that he is not afraid to point out that the emperor has no clothes. And Fauci is now learning that he is the naked emperor.
Featured image: Irina/flickr/cropped/CC BY 2.0. 
The post Rand Paul and Dr Fauci Slug It Out in Congress Again appeared first on Victory Girls Blog.