The Centers for Disease Control released — to media fanfare — their guidelines for full reopening of schools. The CDC has acknowledged that maybe that virtual learning hasn't worked out as well as advertised in the beginning.
Dr. Richard Besser, former acting director of the CDC, said:
"It's also a recognition that there are real costs to keeping children at home, to keeping them out of school, that school is so important in terms of children's socialization and development and it provides other supports as well."
But, like many of agency's past pronouncements on Covid-19, the new recommendations are, well. . . shall we say, a fustercluck?
Students and teachers can ditch the masks if they've been vaccinated. That's probably the biggest bit of news from the new guidelines. And Numero Uno of the CDC's new guidelines is "Promoting Vaccination." It starts with this:
"Achieving high levels of COVID-19 vaccination among eligible students as well as teachers, staff, and household members is one of the most critical strategies to help schools safely resume full operations."
The CDC is relying on local schools to promote vaccines, too, through "community messengers."
"School administrators can adjust their messages to the needs of their families and community and involve trusted community messengers as appropriate, including those on social media, to promote COVID-19 vaccination among people who may be hesitant to receive it."
Of course they will.  You know, Mrs. Johnson, Georgie won't have to wear a mask if he's had his Covid vaccine. Besides, we don't want him to infect other students, do we? And by the way, have you had your vaccine? Would you like to schedule one today?
But vaccines are available only for students 12 years old and over. So what about the kids who are younger? They, of course, will still have to wear a mask if they're over 2. Never mind that a recent large study from the UK showed that kids rarely ever succumb to Covid. In fact, they have a survival rate of 99.995%.
Six kids. And we know the real rate of infections in kids is ~4-5x the reported rate because most have no symptoms at all and are never tested.

So the real #Covid death rate in healthy kids was 6 out of 2-2.5 million – 1 in 300,000 to 400,000. 0.0003%.

DO NOT VACCINATE KIDS.

— Alex Berenson (@AlexBerenson) July 9, 2021
Plus, the CDC recommends reducing classroom distancing from six to three feet. But if schools can't make that happen, they need to employ such strategies as masking, Covid screening, and indoor ventilation. Once again — for populations that barely register in rates of death.
But you know that the CDC can't make pronouncements without first consulting with their overlords in the teachers unions. As you may recall, a watchdog group recently obtained emails through a Freedom of Information Act request between the CDC and the American Federation of Teachers. The emails showed how the CDC and the AFT worked hand-in-glove on earlier school reopening guidelines in February.
Do you wonder if teachers' unions also influenced the new guidelines? Here's a clue: the CDC guidelines promote "health equity" in schools:
". . .health equity considerations related to the K-12 setting are a critical part of decision-making and have been considered in CDC's updated guidance for schools."
The guidelines also add this:
"School administrators can promote health equity by ensuring all students, teachers, and staff have resources to support physical and mental health."
And looky here: the Chicago Teachers Union, three days before the release of the CDC guidelines, gave their demands for Chicago schools. They want to vaccinate 80% of eligible students through clinics and home-based vaccinations. The CTU also wants more mental health positions, an increase in special education and art teachers, and a rent assistance program for eligible families. Sounds like the CTU took a page from the "health equity" recommendations from the CDC. And that's just Chicago.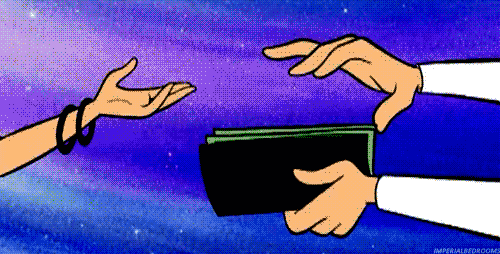 So don't do a Happy Dance with the new CDC guidelines. The agency, with their fellow travelers in the teachers unions, know that the new school year is coming up fast. They needed to scramble to soothe livid parents who resent seeing their kids fall behind through virtual learning. They also want to thwart a possible red wave of Republicans taking over local school boards.
The CDC merely threw another sop to keep the proles satisfied with whatever the government grants them. And to keep the unions happy, too.
Featured image: Jill Carlson/flickr/cropped/CC BY 2.0. 
The post CDC Wants Schools Fully Reopened, with Caveats appeared first on Victory Girls Blog.